Temporary link to REFEREES List
The Open Wiki Book contains officials details

Additional Referee & judge links are found in most books
***************************

A Closed Wiki book means No detail information
Retired Boxing Officials
ALL TIME - OFFICIALS LIST
Total to date (49)
Each Judge and Referee on the All TimeList has been
selected
as
a
Hall of Fame
member based
on
individual
accomplishments
as a
boxing official,
and
additional
worthwhile contributions to the sport.
Officials that have worked as both a referee and a judge
may have been selected as one or the other.
Check the link to see if it shows the history as a judge, or
referee to determine the category.
This will show where they have earned a position on the current
TOP 100 Boxing Officials list
************************
Top 100 Active Boxing Officials
Total number of active officials listed to date __96
Officials must have been active in the last 24 months !
Offiicials are listed in groups of ten, in alphabetical order, not by any rating !
This Page is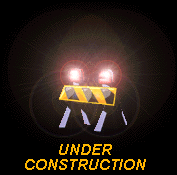 * indicates officials name up for next Hall of Fame Vote
***
Indicates inactive period, close to 24 months, retired or deceased.
*****************************************************

E- Mail at the address below
with your suggestions of the top boxing officials that have worked bouts' Around the World'